About Me
---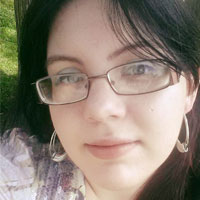 Hi there! My name is Katelynn "Kat" Horvath. I enjoy drawing, coding, teaching, and obsessively categorizing information. I have been a life-long learner of a variety of different skillsets, and I don't see that stopping anytime soon. Pretty much everything I know about coding and computers has been self-taught through research and practice, which I am incredibly proud of.
In my spare time I enjoy learning, creating new things, and trying to optimize my existing projects as much as possible in addition to spending time with friends and my feathered companion, Cyril the cockatiel.
What is Lost Eventide Studios?
When I decided to start setting up my own web space I decided I wanted a url that would mean something to me and represent the aesthetic I enjoy. Given that "eventide" is another word for "dusk" or "twilight," the idea of a lost evening appealed to me as it invoked an almost dream-like feeling. Given I lean towards the creative and most of my projects are creative in nature, it made sense to refer to it as a studio.